Recognition from the Cuban Five at Book Launch
CUBA AND ITS NEIGHBOURS: DEMOCRACY IN MOTION
Published September 6, 2013
English below ESPAÑOL PULSE AQUÍ
Click here to see the book cover.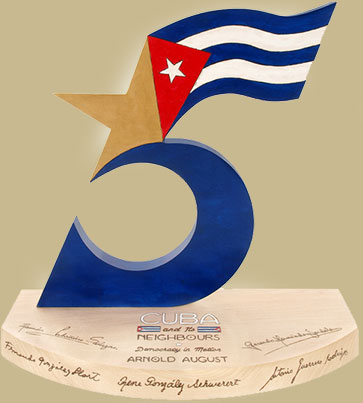 Speech from the co-creator of the wood sculpture
June 12, 2013, Ottawa, Ontario, Canada
Good Evening
My name is Bill Ryan and I have had the privilege of knowing and working with a great Cuban by the name of Gerardo Hernández, who you probably know as being one of the Cuban Five.
For the past three years I have helped Gerardo thank some of the people that have supported the Five in their struggle for justice.
Photo Gallery of Recognition Event
Click on the picture to enlarge it.
15 Years of Injustice. See YouTube on September 12 Anniversary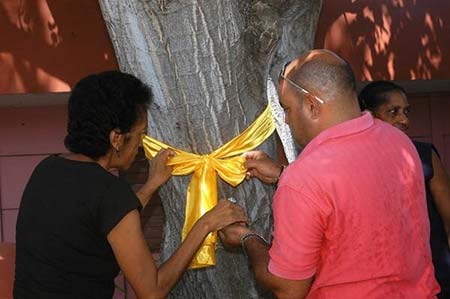 To go to Video, Interviews and Photos page, Click Here.