New York City Conference:
A wide variety of themes were discussed in the course of three
presentations as well as during a lively question and answer period
Published on March 14, 2014.
Click here to see the book cover.
The topics debated on October 30, 2013 include:

Analysis of U.S. Reasons for Maintaining the Blockade.
Obama & Cuba/Latin America.
Democracy, Participatory Democracy & Elections in Cuba & Venezuela.
U.S. Interference in Cuba & Venezuela.
Media War Against Cuba & Venezuela.
CNN & Alternative Media.
The New Latin America & CELAC.
Fidel Castro & Hugo Chávez.
The Cuban Five & Alan Gross.
The Wall Street Movement: This is What Democracy Looks Like.
View the YouTube video on this Conference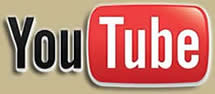 To go back to Academic Book-Tour Speaking Engagement page, click here