CRÍTICAS
«Este libro, proeza de un experto que manifiestamente conoce bien su campo, es una obra singular que nos hace recapacitar sobre lo que comprendemos por "democracia" y la manera en que debiéramos considerar sus nuevas manifestaciones en el "tercer mundo"».
— Antoni Kapcia, Profesor de historia latinoamericana, especialista en estudios sobre Cuba, University of Nottingham, U.K. Campus
«Arnold August abre una zanja en el asunto de la usual propaganda sobre la democracia en los Estados Unidos y la supuesta falta de democracia en Cuba. Si bien el trabajo anterior de August sobre el sistema político cubano abría una ventana a esta isla prohibida, Cuba y sus vecinos aumenta nuestra comprensión sobre los procesos participativos que han cobrado forma en el transcurso de la historia revolucionaria de Cuba».
— Cliff DuRand, Profesor emérito de Filosofía social en Morgan State University, (Baltimore, Estado de Maryland) Estados Unidos
«El reciente libro de August examina los órganos de gobierno de Cuba incluidos el sistema electoral y la función específica del aparato de Estado entre períodos electorales. Amplía considerablemente su previo y sumamente útil análisis de las elecciones en Cuba en la segunda mitad de la década de los noventa. Este libro proporciona una herramienta muy necesaria para la evaluación exacta del excepcional sistema de participación y representación política de Cuba, a través de pruebas empíricas y no mediante las habituales interpretaciones derivadas. Se trata de una obra esencial para toda persona seriamente interesada en Cuba y en la cuestión global de la democracia y sus prácticas».
— Claudia Kaiser-Lenoir, Profesor emérita de Estudios latinoamericanos de Tufts University, (Medford, Estado de Massachusetts) Estados Unidos
«Acercamiento pionero al estudio y descripción de la democracia en Cuba desprendido del seno mismo del sistema, mediante el cual la práctica de la democracia cubana es comparada con experiencias del entorno. El concepto de "democracia en movimiento" parte del análisis de un movimiento creativo y demuestra que Cuba es un laboratorio social. En Cuba, al igual que en otros países de América Latina, la democracia participativa está cobrando forma. Arnold August contrasta estas experiencias con los pretextos del modelo democrático estadounidense. La lectura de este libro es obligatoria para comprender a Cuba y romper con la supuesta supremacía del pensamiento unidimensional».
— Claude Morin, Profesor honorario, Latinoamericanista, Université de Montréal, (Provincia de Quebec) Canadá
«Arnold August, conocedor de la realidad cubana e investigador acucioso como pocos, enfrenta exitosamente en su libro el reto de exponer con rigor, visión integradora, y espíritu crítico, peculiaridades y esencias de trascendencia universal en el ejercicio del gobierno en Cuba. Es una obra indispensable para los cubanos que necesitamos perfeccionar los conceptos y las prácticas que consoliden  el sistema que construimos en muy difíciles condiciones durante más de cincuenta años, y para aquellos interesados en el mejoramiento humano que  viven  en otras realidades».
— Jesús Pastor García Brigos, Filosofía política, Doctor en Ciencias Filosóficas, Investigador Titular, Miembro del Comité de Doctorado del Programa Teoría e Historia del Socialismo, Instituto de Filosofía, Cuba. Autor de varios libros sobre el Poder Popular, coautor de "Cuba: Propiedad Social y Construcción Socialista" (Editorial Ciencias Sociales, La Habana, 2012)
«Es un libro enriquecedor para todos los interesados, por la visión de conjunto que ofrece y el contexto en que se ubica Cuba. Para el lector cubano tiene gran interés la visión actualizada de lo que escribiera C. Wright Mills hace más de medio siglo y que Cuba sabe bien, que "los cambios en el sistema de poder de los Estados Unidos no han traído consigo riesgos importantes para sus legitimaciones básicas," y así "aparece ahora ante el mundo como una potencia desnuda y arbitraria, ya que en el nombre del realismo, sus hombres decisivos ponen en vigor sus definiciones con frecuencia banales acerca de la realidad mundial." Para el lector vecino [EE.UU], los análisis profundos de August, un estudioso de los temas de Cuba de larga data, los acerca a la actualidad de los cambios que se producen como expresión de las potencialidades que hay, no sin contradicciones y la necesidad de desarrollos nuevos».
— Rafael Alhama Belamaric, Investigador en Ciencias Sociales, autor de numerosos libros, entre ellos "Capital Humano — Autorrealización y Reconocimiento Social" (Editorial Ciencias Sociales, La Habana 2008) y "Breves Reflexiones Económicas y Sociales en la Actualidad" (Editorial Ciencias Sociales, La Habana 2012), co-autor de "Cuba: Propiedad Social y Construcción Socialista" (Editorial Ciencias Sociales, La Habana 2012) y ganador del Premio Anual de Crítica Científica/Técnica (2009)
«El libro Cuba y Sus Vecinos: Democracia en Movimiento, por Arnold August, es un trabajo excepcional que va a lograr el objetivo de educar a la audiencia a la que está destinado y va a ayudar a abrir la mente de todas aquellas que lo lean.
El capítulo sobre la democracia en los Estados Unidos es de lo mejor que he leído en cuanto a análisis crítico de la formación de la nación norteamericana, de su ideología y su sistema político. He leído los documentos vinculados al libro en el sitio web www.democracyintheus.com y me han resultado muy interesantes y educativos. Son comentarios breves pero van a la esencia de cada uno de los temas que tratan, y esclarecen las razones por las cuales la elite política de este país actúa de la manera que lo hace. Resulta muy interesante todo lo que tiene que ver con el puritanismo y otras idiosincrasias de la ideología que dio formación a esta nación, y que se reflejan en la política doméstica e internacional a través de la historia.
El análisis de la Declaración de Independencia y de la Constitución, sus limitaciones y el órigen de clase de las mismas es muy esclarecedor. El estudio de caso del actual presidente [Barack Obama] va incluido en esa valoración general que hago. La sección sobre las elecciones presidenciales en Estados Unidos en el 2008 y 2012, la significación del actual presidente y cómo funciona el sistema electoral en este país, me pareció de lo mejor que he leído sobre ese tema.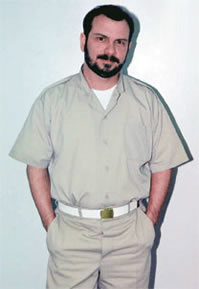 Me resultó muy interesante el análisis de las potencialidades y las limitaciones del movimiento Occupy. Hace un par de semanas [marzo del 2013]mirando el canal de T.V. RT (Russia Today) supe de un informe obtenido a través del Freedom of Information Act en que el FBI admite haber monitoreado a ese movimiento, y aun otras cosas peores. La prensa norteamericana no reflejó nada sobre eso, al menos el The New York Times que yo leo.
Pero no es solo esa sección del libro la que me impresionó. El libro contribuye definitivamente a deshacer los mitos instaurados en los consumidores de la información manipulada por los medios de comunicación masiva, controlada por grandes intereses económicos, siguiendo la línea de las elites políticas en este país, sobre la ausencia de elecciones y de democracia en Cuba.
Su descripción y análisis del sistema democrático y electoral cubano es excelente. Es lo mejor, sin duda alguna, que he visto escrito sobre ese tema. Hay elementos del funcionamiento democrático de la sociedad cubana que yo mismo no había reparado en ellos.
La publicación da la clave al reconocer la unidad y la elaboración de consenso cómo las guías de todo el proceso democrático. Las observaciones críticas son sensibles, muy inteligentes y contextualizadas.
Yo he empezado a recomendar el libro a todos aquellos que se interesan por el tema de Cuba. Creo, sinceramente, que ha hecho una contribución muy significativa al esclarecimiento de la realidad democrática en Cuba. El libro se convierte en un instrumento muy útil y esencial en la lucha en el terreno de las ideas».
— Fernando González Llort, uno de los Cinco cubanos prisioneros en Estados Unidos, cursó estudios universitarios en el Instituto Superior de Relaciones Internacionales con Diploma de Oro en 1987, Reg #58733-004, Federal Correctional Institution (FCI), (Safford, Estado de Arizona) Estados Unidos
«En su libro CUBA Y SUS VECINOS: DEMOCRACIA EN MOVIMIENTO, Arnold August analiza de manera detallada el usualmente ignorado sistema electoral cubano, haciendo trizas los muchos clichés que se dicen sobre la República caribeña. Además, hace una profunda comparación con respecto a los Estados Unidos, Venezuela, Bolivia y Ecuador, llevándonos a reflexionar sobre el concepto de democracia y sus variadas definiciones, que normalmente se basan en nociones preconcebidas. Este trabajo, profundamente documentado y caracterizado por un significativo fundamento científico, es de obligada referencia para todos aquellos interesados en el tema de la democracia, y sus diferentes manifestaciones».
— Dr. Salim Lamrani es graduado en Estudios Ibero-Latinoamericanos en la Universidad de La Sorbona-Paris IV. Actualmente, es profesor en este alto centro de estudios, así como de la Universidad Paris-Est Marne-la-Vallée, y autor de muchos libros y artículos
«Arnold August ofrece un profundo análisis de la realidad cubana en su contexto histórico; una visión equilibrada de la democracia en Cuba, no perfecta pero totalmente autóctona. Desde su perspectiva como analista experto, August pone ante los ojos de los lectores una realidad silenciada o tergiversada por los grandes medios, y ante los cubanos, una prueba del reconocimiento por parte de quienes conocen, admiran y defienden la esencia del proceso social cubano. Este es un libro obligado para poder comprender la realidad Cubana y la lucha de su pueblo».
— Luis Chirino, Periodista Cubano, profesor universitario del Instituto Internacional de Periodismo de La Habana José Martí y miembro de la Unión de Periodistas de Cuba (UPEC)
«Arnold August en su libro Cuba y Sus Vecinos: Democracia en Movimiento muestra conocer no solo la realidad de su vecino cercano, los Estados Unidos — su proceso de formación, sus leyes, la manera de existir y las características y esencias del aparato de poder — sino de Cuba y del entorno latinoamericano, en particular de esos países que desarrollan el socialismo del siglo XXI, con colores azul-verde-rojizo, es decir, preservando elementos de la vieja sociedad, reforzando los valores democráticos y dando paso a sus revoluciones políticas, culturales o ciudadanas para construir una nueva. Lo interesante además de referir los vínculos entre esos países y sus diferentes realidades, es que enfoca los análisis de los diseños políticos y de las normativas jurídicas consideradas en su contexto histórico: no le pide peras al olmo.
La mirada a Cuba no es para loas sin fundamento; sino que el autor además de reconocer los logros, es crítico, identifica las limitaciones, brinda sus valoraciones acerca de causas y condiciones; expone un fenómeno real, y con todo ello permite al lector conocer que se hace, por qué se lucha, incluso los padecimientos, de estos pueblos, cuyas realidades se adulteran porque se enfrentan al monopolio de la información y a los que tienen afán de mando único. Modelos perfectos no existen, todos son perfectibles, y Cuba se muestra en esa senda».
— Martha Prieto Valdés, Dra. Ciencias Jurídicas, Prof. Titular de Teoría General del Derecho y Derecho Constitucional, Facultad de Derecho, Universidad de La Habana. Miembro Titular de la Academia de Ciencias de Cuba, Sección de Ciencias Sociales
«Cuba y sus Vecinos: Democracia en Movimiento, libro de Arnold August, es sin dudas un logro editorial que merece la mayor difusin y anlisis por ser un serio aporte a los estudios sobre Cuba realizados en otros países. A diferencia de otras publicaciones que se limitan a lo opinático, August expone los resultados de una profunda investigación que se apoyó en diversos métodos cientficos como son, entre otros, entrevistas a un amplio espectro de cubanos que aportaron distintos puntos de vista, la realización de observación participante en escenarios en los que se desarrolla la participación popular y el análisis de documentos que imprimen legalidad y ordenamiento jurídico a la vida sociopolítica cubana.
Con un lenguaje claro y preciso, August analiza la realidad cubana y profundiza en el sistema político de la isla caribeña y en sus novedosos mecanismos de ejercicio democrático que en gran medida son desconocidos fuera de Cuba, lo que ha favorecido la proliferación de tergiversaciones con el objetivo de deslegitimar la Revolución Cubana. Este libro contribuye a desmontar esas tergiversaciones al mostrar las diversas facetas del desarrollo de la democracia en Cuba y una de sus más importantes cualidades: avanzar cada vez en el empoderamiento de los sectores populares.
Estamos seguros de que este libro será muy bien acogido por los lectores interesados en análisis serios y profundos sobre procesos alternativos contemporáneos que buscan un orden social más justo y equitativo».
— Dra. Olga Fernández Ríos, Investigadora Instituto de Filosofía, La Habana, Profesora Adjunta de Ciencias Filosóficas, Universidad de la Habana